Opening large release sale Sweater knitted, crocheted, felted, fluffy, soft, fine, for any Sale High Quality
home
Sweater knitted, crocheted, felted, fluffy, soft, fine, for any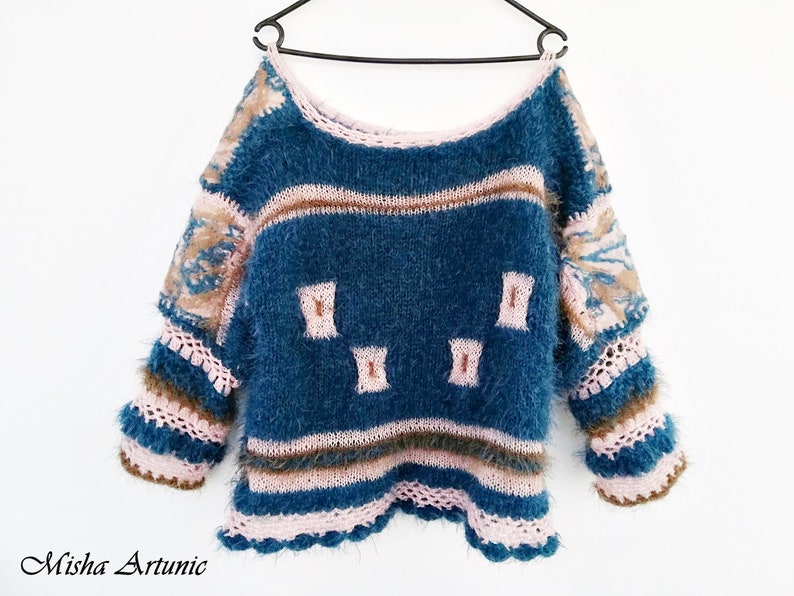 It is made of hand-cut parts felting made of fine merino wool and extrafine, with fiber inserts of viscose and yarn effect. The crocheted and kintted sides are made of artistic fluffy effect and acrylic mohair yarn.
The pullover is very soft, smooth and pleasant to the touch and can be worn anytime.

Length: 60 cm
Max bust: 115 cm
Sleeve length: 45 cm

Delivery is done along with maintenance instructions.
|||