Special price for a limited time Incense Burners (Shimmer) Max 76% OFF
home
Incense Burners (Shimmer)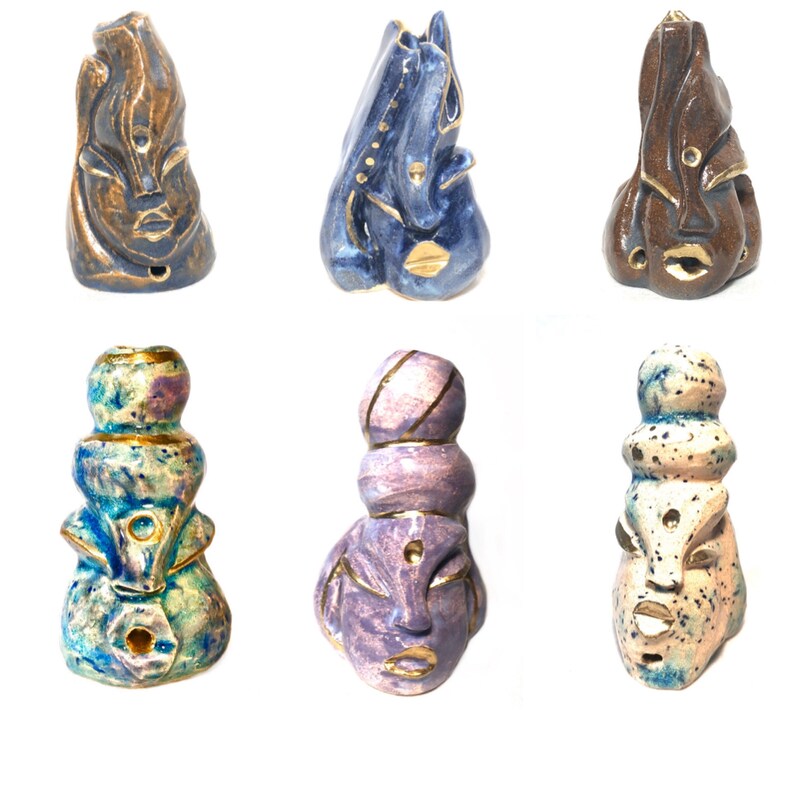 The Incense Burner Series, are small ceramic sculptures with a bonus feature, they hold brick or cone incense! Every burner is one of a kind in a series of 100, and is hand painted with an array of glazes and then finished off with hand painted gold leaf details.

Each one has been uniquely crafted with a hollow center leading up to a chimney. Placing a small incense in the back produces a beautiful flute of wandering smoke, filling your home with cozy incense smells.

These burners were inspired by my favorite, all natural wood incense bricks hand made in Santa Fe, New Mexico, which are also available for purchase in my shop.
|||