USA Wholesale Online Love Her Wild Gallery Glass Print of girl swimming in a cup of t Shop Discounts Purchase
home
Love Her Wild Gallery Glass Print of girl swimming in a cup of t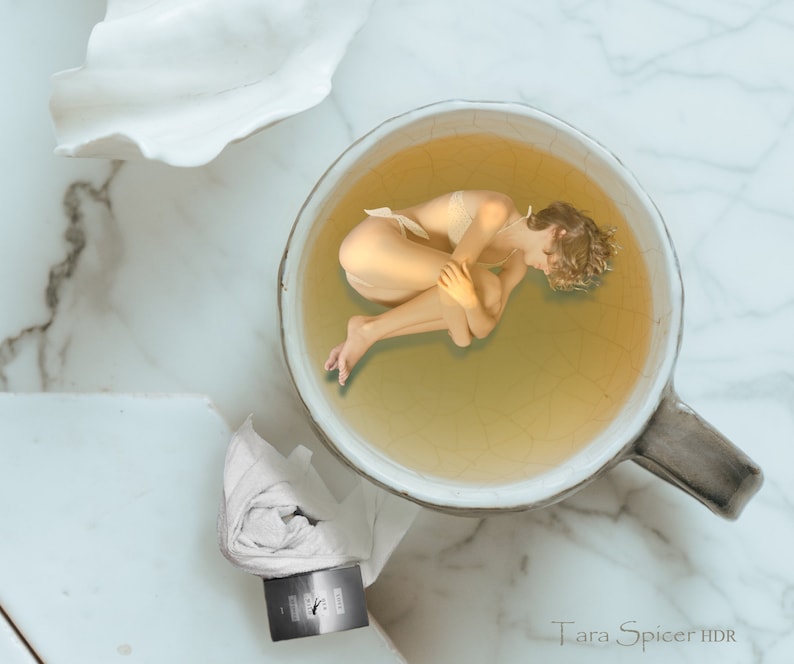 5
Composited Photographic Design Printed to Gallery Glass (a combination of Glass and Acrylic) and ready to hang.

This beautiful artwork had been created lovingly with the intention of bringing to your space a great sense of peacefulness and wonder. I really wanted to convey that feeling of #39;going within#39; and the deep peace that we feel in the silence, beneath the waters#39; surface. The fact that the water is Chamomile Tea, only deepens the sense of calm and respite.

To then have my creation presented in such a finished format, glossy and with such depth, is really exciting for me! I find the elegance of the hands and the feet bring a real sense of calm and the longer you look at this image, the more you notice little details like this.
|||