Jacksonville Mall Vintage Lady Head Vase, 1950#39;s RELPO #K962 in MINT conditio Discounts Factory Wholesaler
home
Vintage Lady Head Vase, 1950#39;s RELPO #K962 in MINT conditio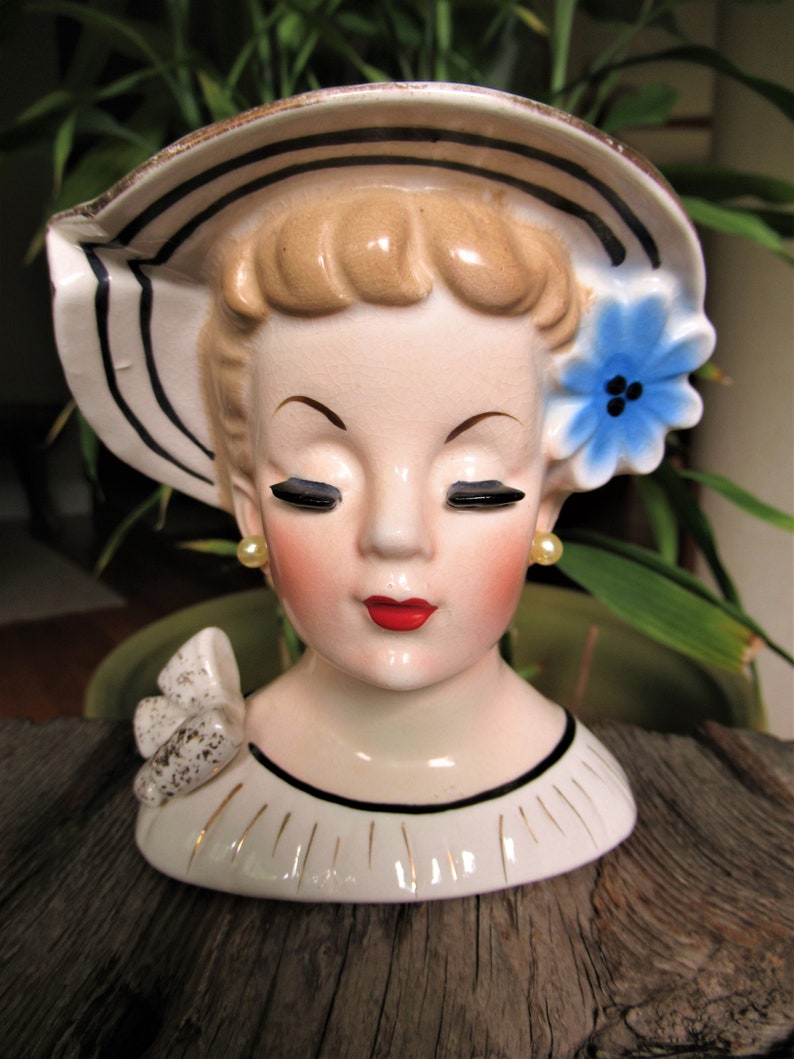 Vintage Lady Head Vase, 1950#39;s RELPO #K962 in MINT condition, 4 1/5quot; x 4 1/5quot;

Desirable RELPO lady head! Gorgeous clear face with perfect eyelashes and rosy cheeks, pearl earrings, gold leaf on edge of bonnet, bow and collar detailing, would look fabulous in your vintage home, She Shed , an unforgettable gift for house warming or wedding! Would have a cool vibe in your daughter#39;s room! Excellent addition to your collection, not often found so mint! Teeny pinprick above lips.


The terms "head vase," "lady head vase," or "head planters" refer to a style of ceramic vase popularized during the 1950s and generally featuring the head or bust of a person, usually a woman. Originally, head vases were produced by florist companies to hold the bouquets they sold. Their small openings helped to maximize sales by limiting the number of blossoms each container held. It#39;s been estimated that there are at least 10,000 different varieties available to keep enthusiasts entertained. Some of these go beyond the average to depict high profile celebrities. Early American head vase manufacturers include Betty Lou Nichols, Ceramic Arts Studio, and Dorothy Copley. The sudden growth of the Japanese economy following World War II created a new source of potential head-vase manufacturers, and new firms like Enesco, Lefton China, Napco, and Ucagco soon joined the game.
|||