Shop Discounts Purchase Ultramarine Blue Tie Set | Mens Paisley Tie + Matching Pocket Sq Rapid rise
home
Ultramarine Blue Tie Set | Mens Paisley Tie + Matching Pocket Sq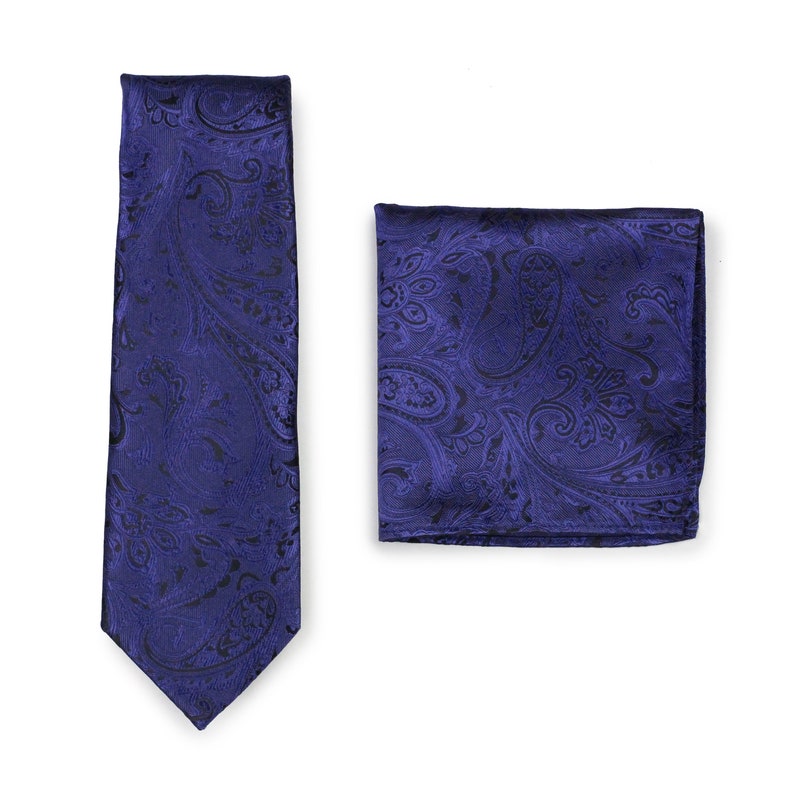 This ultramarine blue combines a classic navy with a sophisticated royal purple. It is in fact a blue shade with violet purple undertones. A great color to wear with light blue, lavender, white, and ivory dress shirts. A rich monochromatic paisley pattern adds style and personality to one of our most formal menswear collections. Choose from neckties, bow ties, pocket squares or tie sets. Please make sure to select the right combination from the dropdown before ordering. XL ties, kids ties, and suspenders are expected to be added this coming Spring.

Pocket square:
Measures 10 x 10 inches in size and is perfect for all classic pocket square folds and suit, blazer, or tuxedo breast pockets

Necktie:
Classic and modern cut tie of 3.0 inches at the widest part. Length of our ties are 58 inches (untied length) which is perfect for adults up to 6 foot 3 inches tall. XL length ties and kids ties are expected to be available by Fall.

Bow Ties:
All our bow ties come pre-tied for your convenience. The length of the collarband can be adjusted from 10-20 inches and will fit kids, teens, and adults with a neck size up to 20 inches. The actual size of the bow is 5 inches x 2.5inches.

Handmade from woven microfiber fabric.
|||