Free Shipping + Online Purchase Facial Mists Cheapest Selection
home
Facial Mists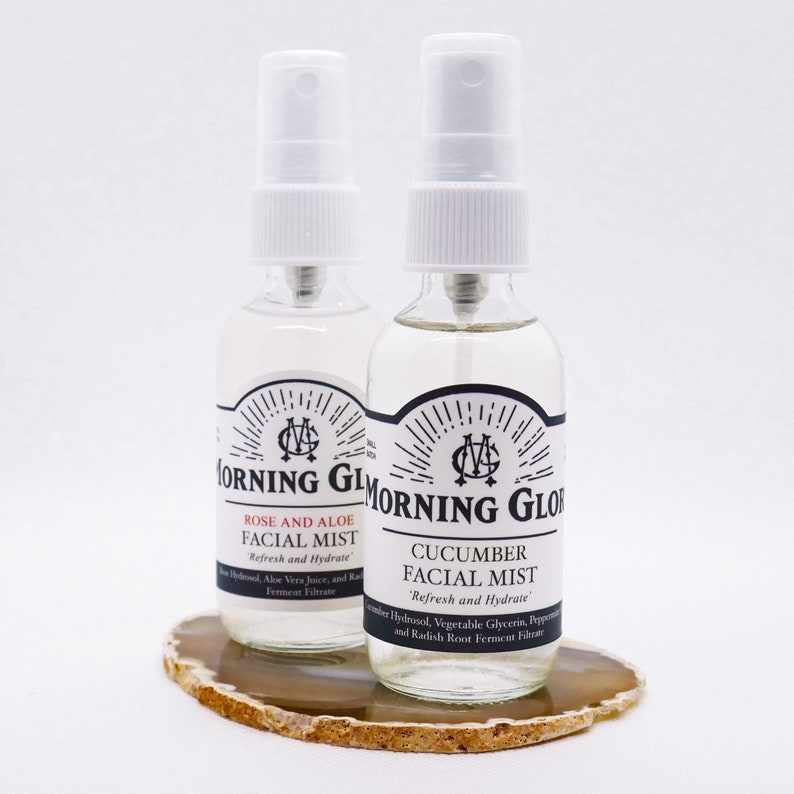 Our re-vamped Facial Mists are perfectly blended to hydrate while calming and refreshing the skin.

Great every day use facial toner, or applied to skin that has gotten a little too much sun.

Choose between:
2oz Rose Aloe Facial Mist - made with Aloe Vera Water, Rose Hydrosol, and Radish Root Ferment Filtrate
-or-
2oz Cucumber Facial Mist - made with Cucumber Hydrosol, Radish Root Ferment, Vegetable Glycerin (for extra moisture) and Peppermint Essential Oil.

Radish Root Ferment is a natural plant-based preservative that has been formulated here to help extend shelf life while also acting as a hydrating and moisturizing antimicrobial for the skin.


All Natural- No synthetic preservatives.
|||