Chicago Mall Baby Tunic Set - Bloomer Buy Discounts Price
home
Baby Tunic Set - Bloomer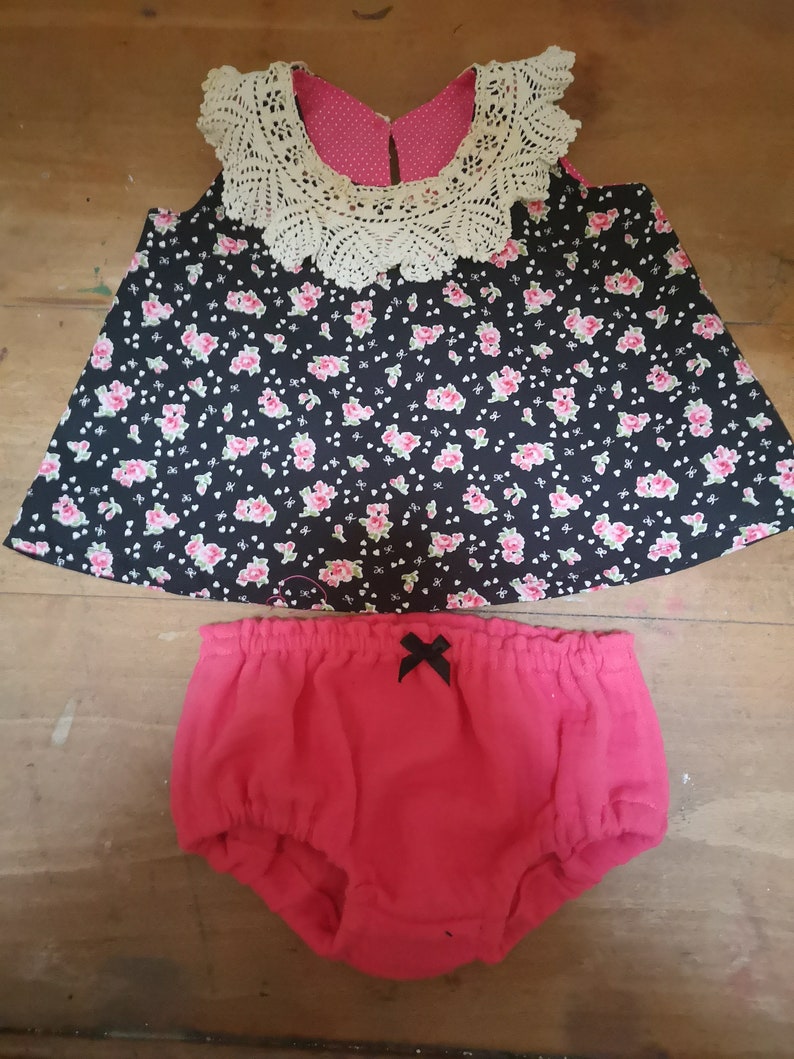 My little baby clothes creations are directly inspired by my Loumina dolls. They use the same fabrics and supplies that I pick up or buy on my travels or in markets.
This set consists of:
-a tunic printed small roses on a black background with opening back by a drop with small button. The collar is made of a doily recovered from a market. The very principle of upcycling
-a ruffled bloomer in double pink cotton gauze. Black satin knot sewn on front
The whole thing is 100% cotton, easy to wash
This set is unique in 3 months. If you wish to do so in another size, please contact me so that I can check if I have the same fabric left. If not, I#39;ll offer you another one.
Everything is customizable. Don#39;t hesitate to ask me for a gift.
|||