Excellent Mint Green Kraft Envelopes A6, C6 | Pastel Set | Set of 5 | Reus Max 54% OFF
home
Mint Green Kraft Envelopes A6, C6 | Pastel Set | Set of 5 | Reus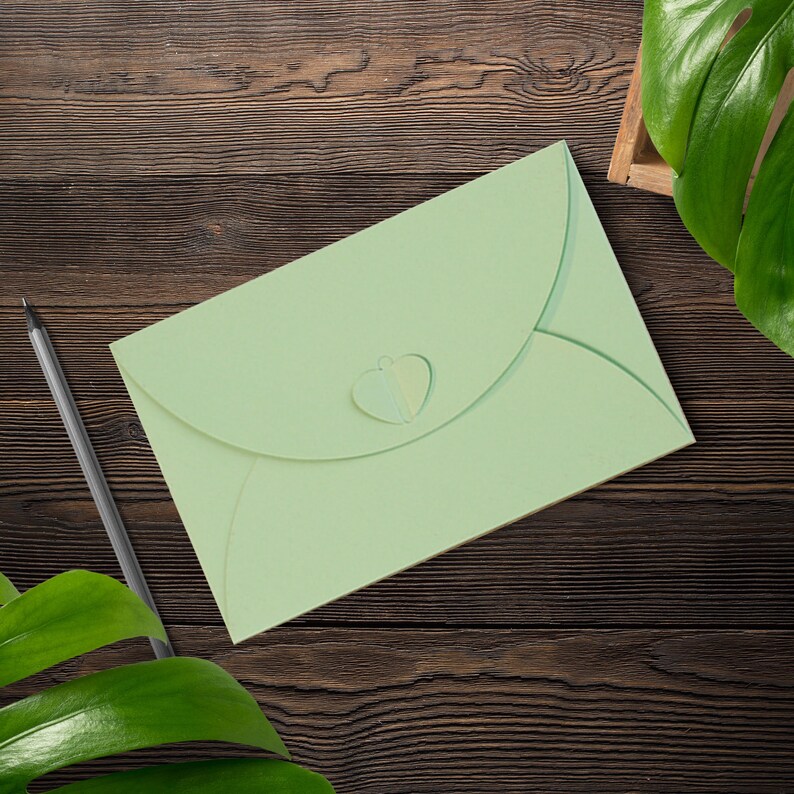 These lovely, pastel eco-friendly envelopes are a sustainable option for sending cards in, DIY craft or sending photos. Made out of recyclable card, and with no adhesive required to fasten the little heart shaped fastening, they can be reused again and again if so desired.

These envelopes fit all Arts Sparks size cards (A6/C6).

Envelope size is C6 (115mm x 170mm 4.5" x 6.7quot; inches ).

This listing is for a set of 5.

Colour Options:

1. Brown
2. Mint Green
3. Light Pink
4. Vanilla White
5. Lavender


We also have other colour ranges in these envelopes such as bright, pearlescent and matte, natural textures in our other listings.


Our envelopes are ideal for wedding stationery, corporate events, Christmas cards, greetings cards, awards, ceremonies, postcards, invites, tickets, vouchers, birthdays, commercial, invitations, papercraft, RSVP, floristry cards, thank you cards, etc.

Due to the nature of the natural material of the envelopes, please note that colour variations can occur between batches.

• If you are interested in wholesale, please leave us a message and buy envelopes in bulk to get the best value.

Please check out our shop for more eco-friendly stationery and work by independent artists.
|||