50% Off Promos Penguin at the Stadium - Where are my Seats? Discounted Outlet Shop
home
Penguin at the Stadium - Where are my Seats?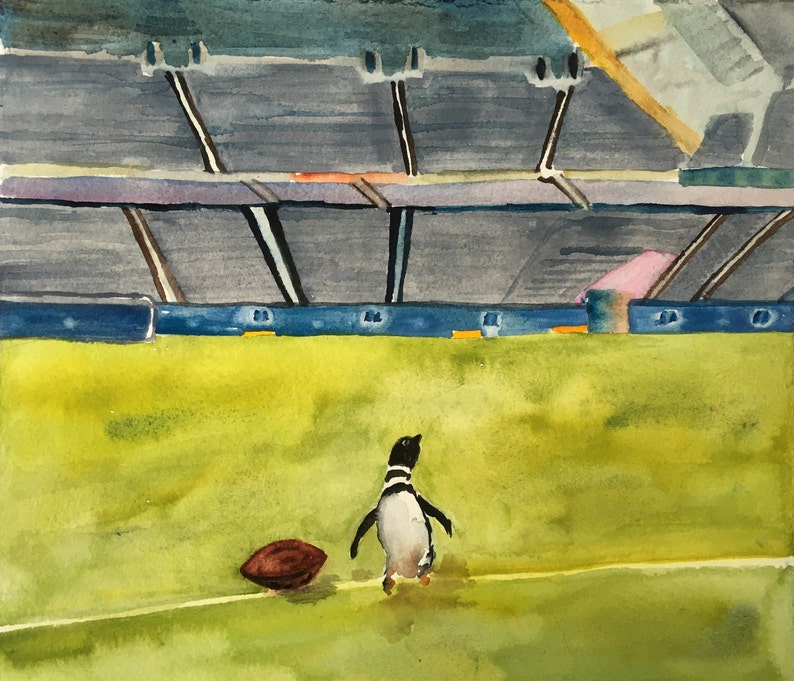 0
Watercolor of penguin from the Shedd Aquarium in Chicago visiting Soldier Field during the pandemic. Original photo from the Shedd Aquarium.

The Quarantine was such a strange time. Each day I walked my dog for miles in the quiet streets of the edge of Boston. Throughout the rest of the world, as we retreated, animals began to take back some of our "human" spaces. In addition, some people brought animals to explore places that were off limits to us. These penguins were from the Shedd Aquarium (Chicago). At the Aquarium, they brought some of the penguins to Soldier Field and they wandered around, taking in the scenery. This "anthropause" as the Quarantine is also called, inspired me to paint the animals. They took over neighborhoods, streets, and our museums. Penguins are welcome to "my" spaces any time.

Watercolor on 300lb paper.
|||