Los Angeles Mall Fairy Skeleton Specimen OOAK Creepy Scary Buy Discounts
home
Fairy Skeleton Specimen OOAK Creepy Scary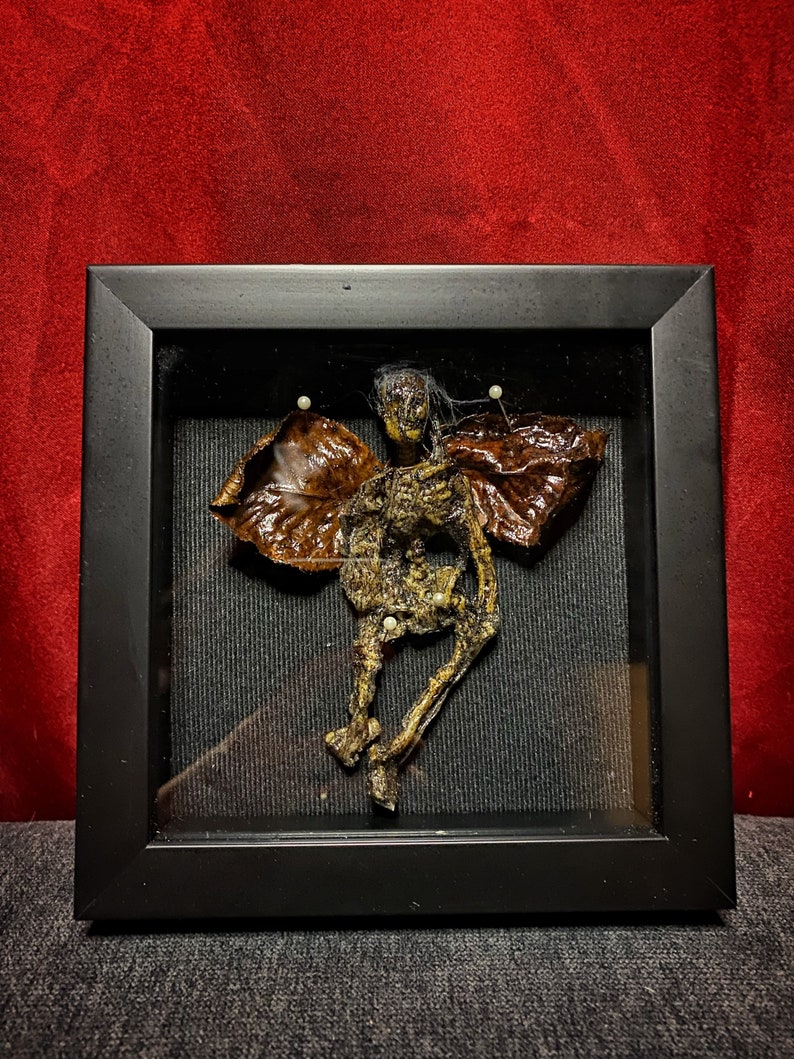 While raking up the backyard I've unearthed this specimen. Do you believe in fairies? (Ok. Maybe I really didn't!?) It is a plastic skeleton that has been "corpsed" by me and put in a display case.. The shadow box is wood with a glass front and measures approximately 7"x7" and 2" deep. Can be placed on a shelf or hung on a wall.

Many of the dolls and other items I create are rescued from becoming trash in a landfill, some are adopted from perhaps haunted places, and others are new. Each doll I create is one of a kind, with a unique personality and function, some for decoration and some for conversation pieces. This is an ART doll, she is fragile and not to be played with. Most are porcelain unless stated otherwise. My creations are not for the faint of heart, or those who are easily frightened. Especially not for children.
All of my dolls are hand painted by me, no two are ever exactly the same. They are OOAK (one of a kind) pieces. This makes them imperfect by nature, so any hairline cracks, flaws, roughness, or texture discrepancies, are part of the piece's charm.

Dolls are repainted to look creepy, gothic, scary or spooky. Great as Halloween prop or just for creepy year round decoration.

Scary, creepy, dead, weird dolls are made from damaged, warped, used and new parts. Recreated into creatures unique, whimsical, dead or just plain creepy. Be advised: Some dolls contain real parts that can be sharp and can cause injury. Again, not to be played with or placed where a child may reach it.

Check out my other dead, weird, crazy, creepy, vampire, Halloween props!

All dolls have been sprayed with a sealer but have been glued, painted, crackled, and whatever else came to mind prior to.

The cost of shipping includes all the extra packaging material that these pieces require in order to be packed securely. I do ship internationally. Please contact me for an accurate shipping quote.
|||