Oklahoma City Mall Lunchbox with bamboo lid Mountains with name - Zero Waste Shop Buy
home
Lunchbox with bamboo lid Mountains with name - Zero Waste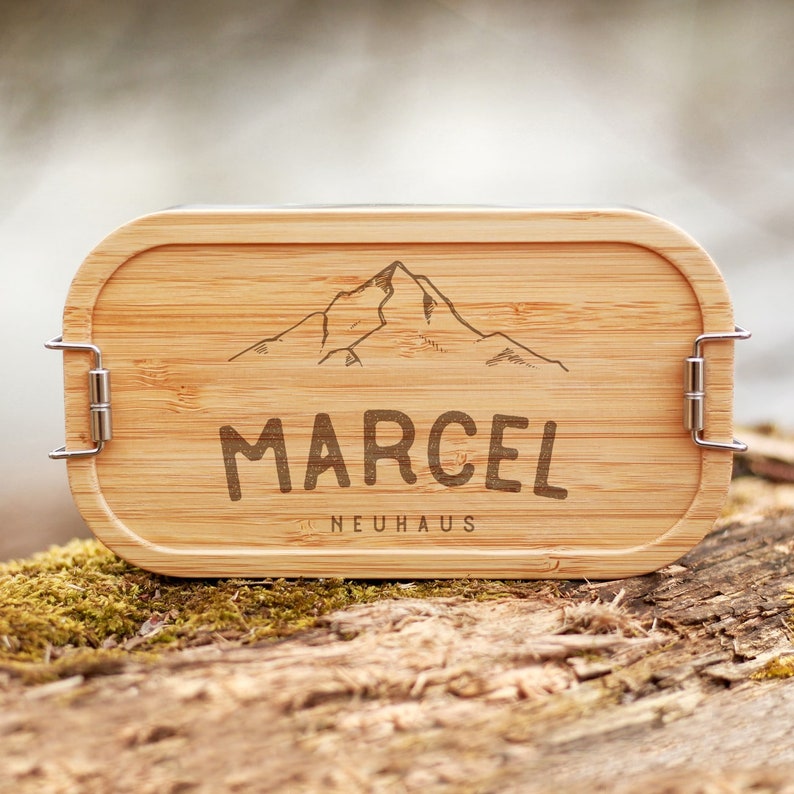 Lunchbox with bamboo lid in outdoor design with mountains with desired text and/or name - Zero Waste - metal bread tin with solid bamboo lid and sturdy temple closure.

The engraved lid can also be used as a cutting board.
Our texts are examples and can be changed on request. Please orient yourself roughly to the text length, with longer texts the text may be greatly reduced.
The motives remain and cannot be changed.

• made of tinplate
• food-safe coating
• with folding hinges
• approx. 17.5 cm x 9.6 cm x 4.6 cm, volume approx. 700 ml
• approx. 190 grams light
• Lid and can can be wiped off moist
• with personal engraving on the bamboo lid


The bamboo lid is a pure natural product and behaves differently during engraving. This gives each lunchbox an individual character.
Light and dark areas can be created within an engraving, which cannot be influenced.
See also our sample photos.


The can is not suitable for liquid ingredients such as yoghurt, mus or soup.

Please note that products are delivered without decoration! Furthermore, arrangement of text and motif may differ from the product photo depending on the amount of text.
Our photo examples show mainly photo montages and are not 100% binding! Font size and status vary depending on the length of the text (e.B. double names).

We are happy to produce small series with our own logo or saying, we look forward to contacting you.
|||