Cheap Online Selection Liberty of London Fabric Scrap Bag (Large) Finally resale start
home
Liberty of London Fabric Scrap Bag (Large)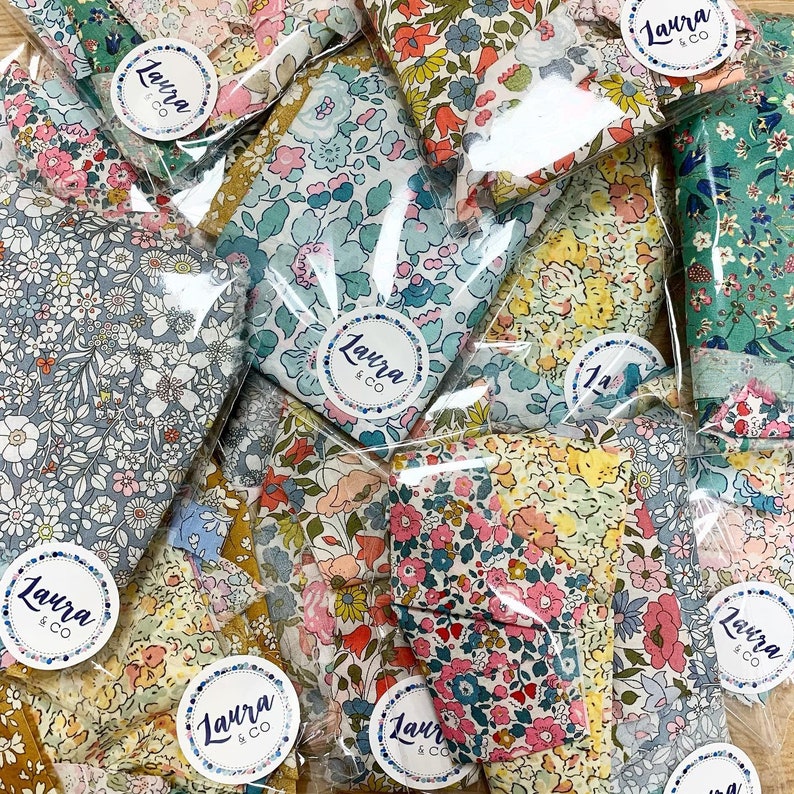 At Laura Co. we hate to see anything going to waste. That's why we developed our cute fabric scrap bags. Do you remember reaching down into a "Lucky Dip' basket as a child? In our Lucky Dip bags, you'll receive a selection of 'ribbon-type' strips as well as some larger pieces of beautiful Liberty Tana Lawn fabrics. The patterns will be a total surprise, but we guarantee they'll all be lovely Liberty of London florals.

Perfect for your craft projects, packaged in a biodegradable, compostable bag.

Each bag contains at least 50g of fabric. Sizes of pieces will vary from ribbon-type strips, measuring 3cm in width, up to pieces approx. 20cm x 20cm.

Fabrics in the photos and video are an example of the fabrics that you will receive. Please note that there will be some variation, depending on the fabric scraps that we have available, but they will be very similar to those shown.

Smaller bags are also available.
|||