Max 73% OFF Margaret Fishback, I Take it Back - E.P. Dutton, 1935 - 1st edit Outlet Clearance Shop
home
Margaret Fishback, I Take it Back - E.P. Dutton, 1935 - 1st edit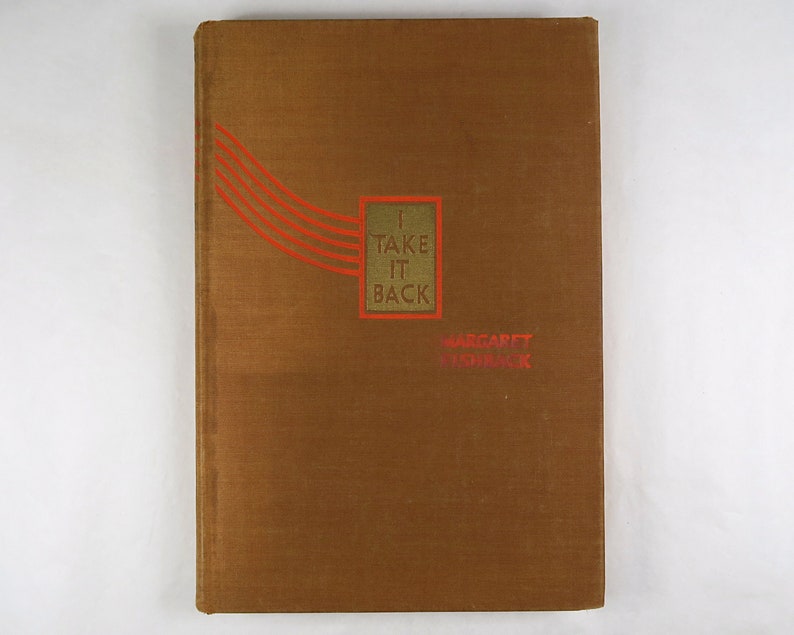 1st edition, 3rd printing, 1935.
Page count: 128 pages.
Condition is good. Bound in publishers brown cloth with red, black and gilt ink. Design and title embossed on front cover. Cloth shows signs of moderate wear. End papers are toned and show browning from glue residue used in binding, also staining where a bookplate has been removed. Overall a good copy of this scarce work.

Margaret Fishback, (March 10, 1900 - September 25, 1985), was a relatively well-published American poet and prose author from the late 1920s until the 1960s. During the 1930s she was reported to be the world#39;s highest-paid female advertising copywriter. Fishback#39;s own poetry was mainly light verse; her poems generally offered wry takes on domesticity, marriage, and motherhood, and the life of working women in the city.
|||