Official Supplier Cerise Pink Habotai #39;Silk#39; Lining Fabric Polyester Mater Deals Clearance
home
Cerise Pink Habotai #39;Silk#39; Lining Fabric Polyester Mater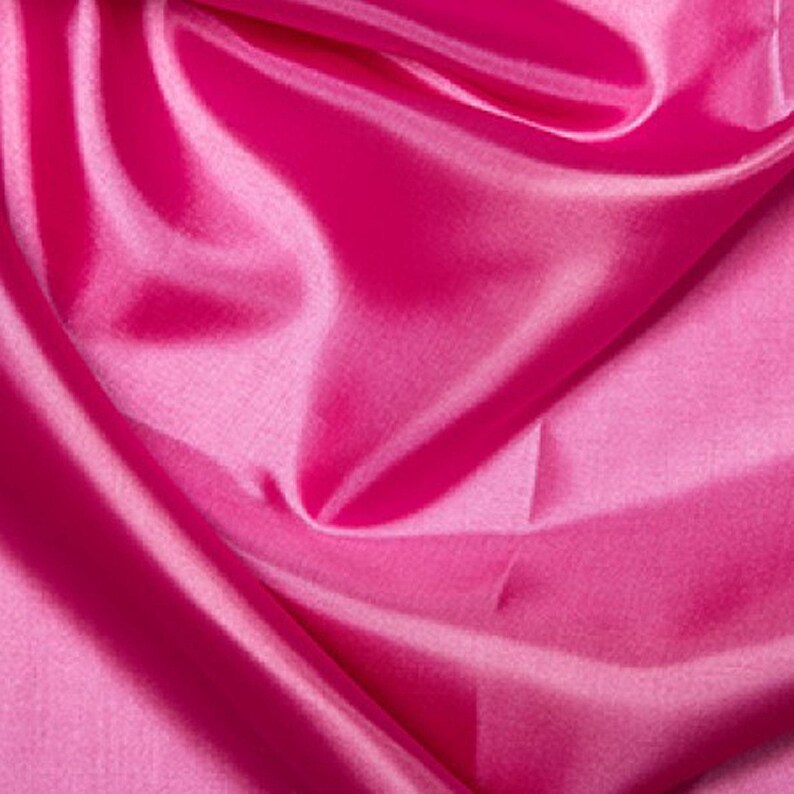 Plain Solid Coloured Habotai #39;Silk#39; Lining Fabric 145cm Wide (57quot;) available in 16 colourways.

A smooth, lustrous, lightweight fabric which drapes easily.
It makes an excellent lining fabric for gowns and other sheer sewing projects and may also be used in lingerie, home décor and warm weather clothing.

Machine Washable at 40 degrees. Warm Tumble Dry.

Priced per metre or per half metre.

Approx Weight: 41gsm
Approx Width: 145cm / 57quot;
Composition: 100% Polyester.

Multiple Quantities will be sent as a single, continuous piece.
e.g. If you order a quantity of 3 and a size of quot;Per Metrequot;, this will be sent to you as a 3 metre long single piece.
|||