Manufacturer OFFicial shop Pink Pearl Suede Leather Soft Sole Kids Baby Bow Moccs Infant Mo Outlet For Sale
home
Pink Pearl Suede Leather Soft Sole Kids Baby Bow Moccs Infant Mo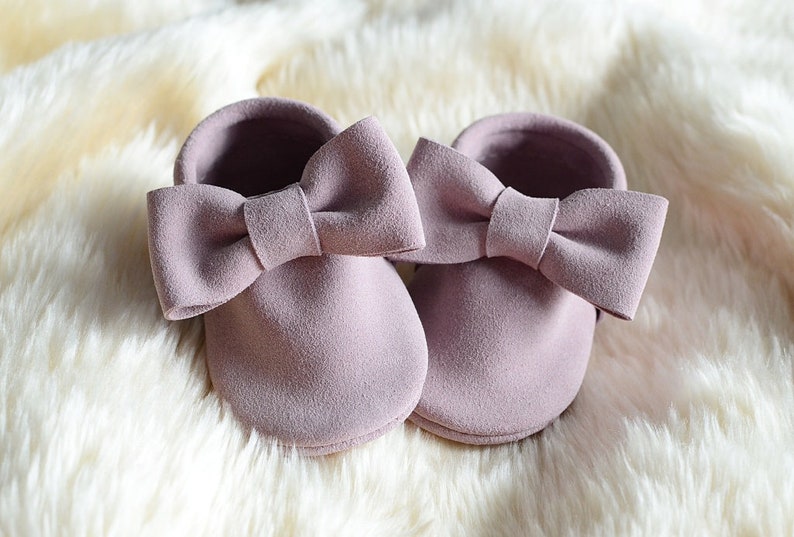 Welcome to my shop!

My name is Marta and I am new to Etsy but I have been making moccasins in Poland since 2013.

My moccs are all handmade by me from 100% real leather. Not only are they cute and soft but also durable and breathable. Easy to put on and take off because of the elastic band round the ankle. They also fit very nicely and stay on the feet which makes them perfect for active babies and toddlers kicking away, crawling, taking their first steps or running confidently.

I have a lot of different models on offer and am always happy to create new styles and fulfill individual orders.

All moccs can have fake fur sewn into the inside sole to make them warm and cosy in cold weather.

I am always happy to answer any questions so please don#39;t hesitate to contact me :)

SIZING GUIDE:

0-3 months - 9 cm (3,5quot;)
3-6 months - 10 cm (4quot;)
6-9 months - 11 cm (4,5quot;)
9-12 months - 12 cm (5quot;)
12-18 months - 13 cm (5,5quot;)
18-24 months 14 cm (6quot;)
2 years - 15 cm (6quot;)
3 years - 16 cm (6,5quot;)
4 years - 17 cm (6,75quot;)
5 years - 18 cm (7quot;)

Every size has approx 1 cm (0,4quot;) extra length added for comfort and it is advisable to order moccasins for the exact foot length for best and most comfortable fit.

Some models are also available in bigger sizes (adult up to 25 cm foot length) - please contact me to work out all the details.
|||