UK Wholesale If the Stars Were Made to Worship, So Will I Easy-to-use
home
If the Stars Were Made to Worship, So Will I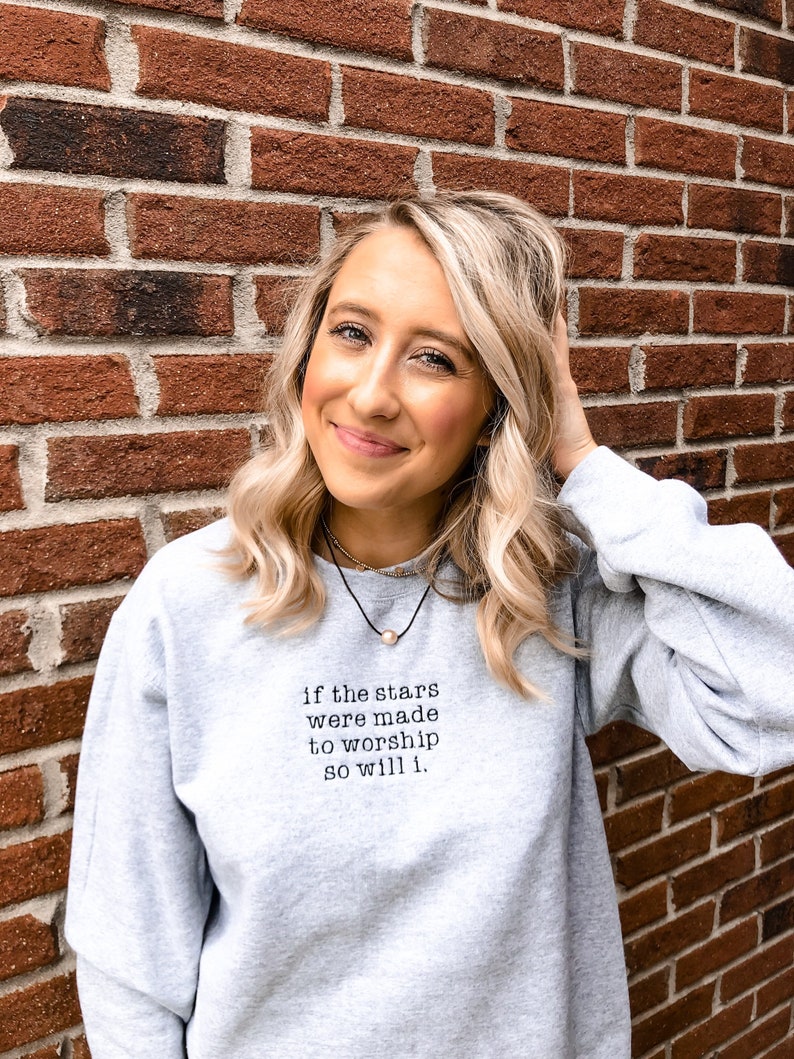 "And as You speak
A hundred billion galaxies are born
In the vapor of Your breath the planets form
If the stars were made to worship so will I
I can see Your heart in everything You#39;ve made
Every burning star
A signal fire of grace
If creation sings Your praises so will I"
.
.
.
This is a semi- CROPPED style (no banded at bottom) If you prefer to have it banded at the bottom leave me a note at checkout! - the style color is gray. Comes in a short sleeve and crewneck option.

Unisex size so size accordingly!
|||