Deep Discounts Buy + COLOR - Full Mahogany Pods with Palm Flowers and Corn Cobs Bird 50% Off Clearance Sale
home
COLOR - Full Mahogany Pods with Palm Flowers and Corn Cobs Bird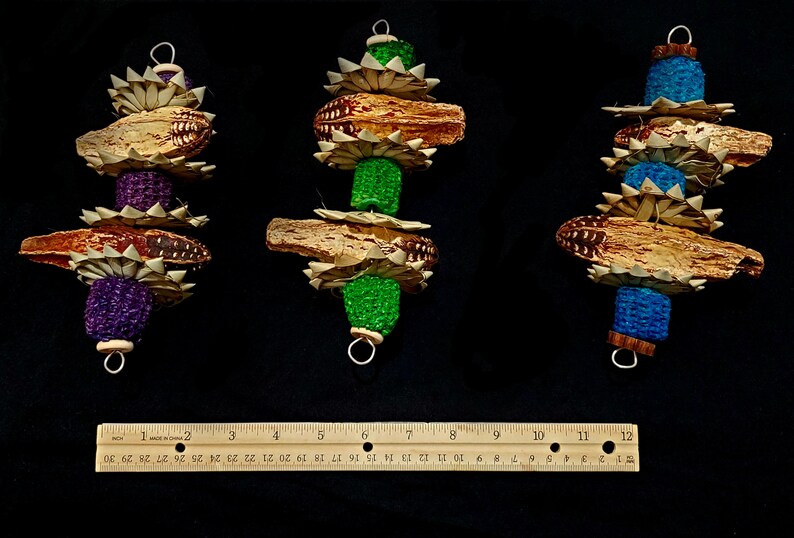 Light and Colorful loads of crunching fun for your bird or small animal! Now comes with options of being made on stainless steel wire or thick paper tri-rope.

•SIZE: 9 1/4quot;L x 4quot;W
•(4) Small (4-7cm) Palm Flowers
•(3) Colored Dried Corn Cobs
•(2) 3.75quot;-4.5quot; Longquot; x1quot; thick Mahogany Pods
•(2) mini natural wood beads

------
☆All colored dye used is 100% non-toxic is safe for both humans and all animals!!
-----
☆Handmade in the USA and created with bird/animal safe non-toxic materials.
-----
☆All items seen on www.DaisysBirdToys.com are original DaisysBirdToys designs unless otherwise noted.
|||