Discounted Buy Viking bracelet raven head valravn sterling silver brass bronze unisex
home
Viking bracelet raven head valravn sterling silver brass bronze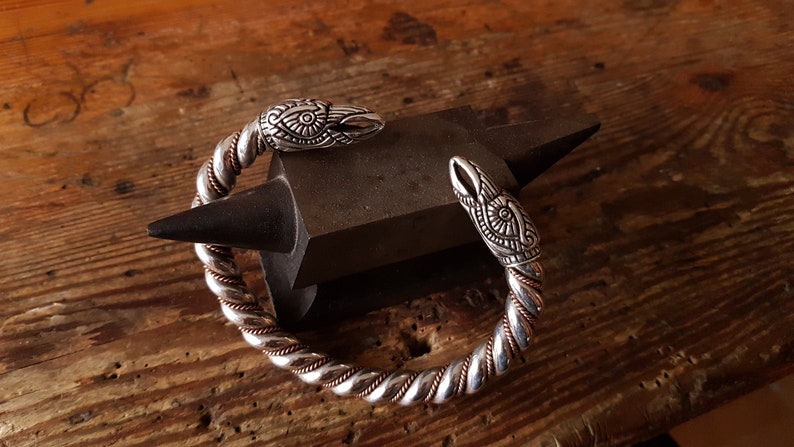 9
This raven head Viking bracelet is made from heavy solid fine and sterling silver, decorated with twisted wire made from brass, copper or sterling silver.

This type of jewelry was worn by peoples like the Celts or the Vikings in early medieval times.

The whole product is handmade.

Thickness ~ 10mm.

Weight at size 20cm ~ 130 grams.

Please choose your size and material!

Ships in decorative wooden Box.
|||