USA Official Online Shop Japanese woodblock print quot;The Flutequot; by Félix Vallotto Shop Up to 70% Off Now
home
Japanese woodblock print quot;The Flutequot; by Félix Vallotto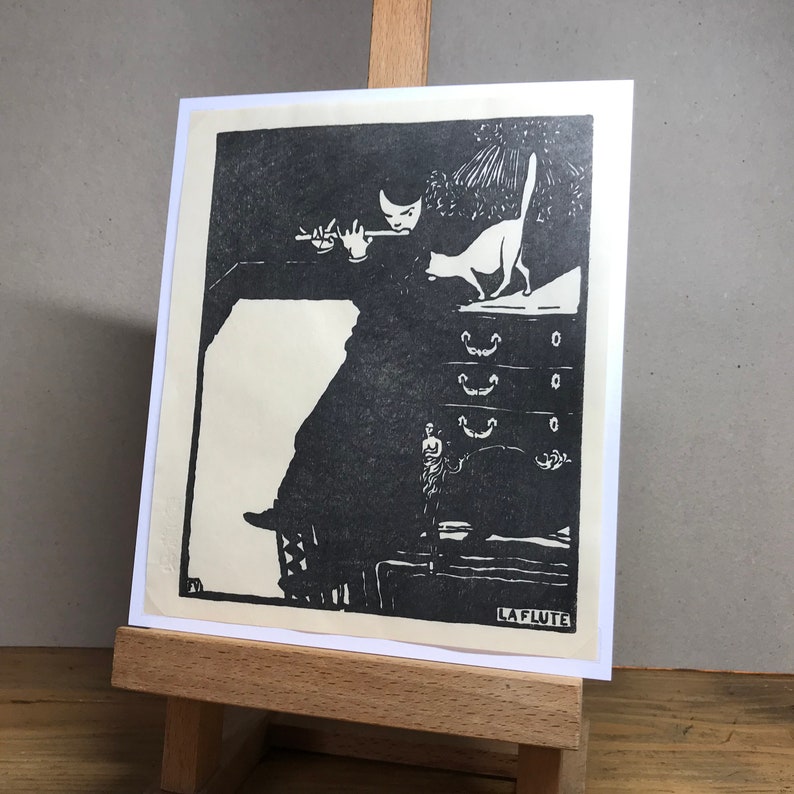 I carved wood blocks and then printed this woodblock print by hand, in the art of the Japanese tradition of Mokuhanga (best known for its use in the ukiyo-e genre during the Edo period (1603-1868), or with the Shin-Hanga, from 1912 on). It is an entirely handmade work. It is a real woodblock print.

Title : La flûte (The flute - フルート)
Artist : Félix Vallotton
date of the original artwork : 1896
Printing Date : January 2021
Mention at the bottom left : Title of the print
Mention at the bottom right : Signature
Embossement : 彫 利 と 摺 刷 dR (Carved and printed by dR)
Seal bottom left : dR (dominique Rodride)
Publisher / Carver / Printer : D.Rodride
Print size : 7*5.5 inches (18.5*14.7 cm)
Paper size : 7.5*6.3 inches (19.8*16.8 cm)

The paper is 36g natural Kitakata handmade by Awagami Factory®.
|||