Outlet Online U moet bij mijn collega zijn, A4 risograph print poster | quote Cheap Deals Store
home
U moet bij mijn collega zijn, A4 risograph print poster | quote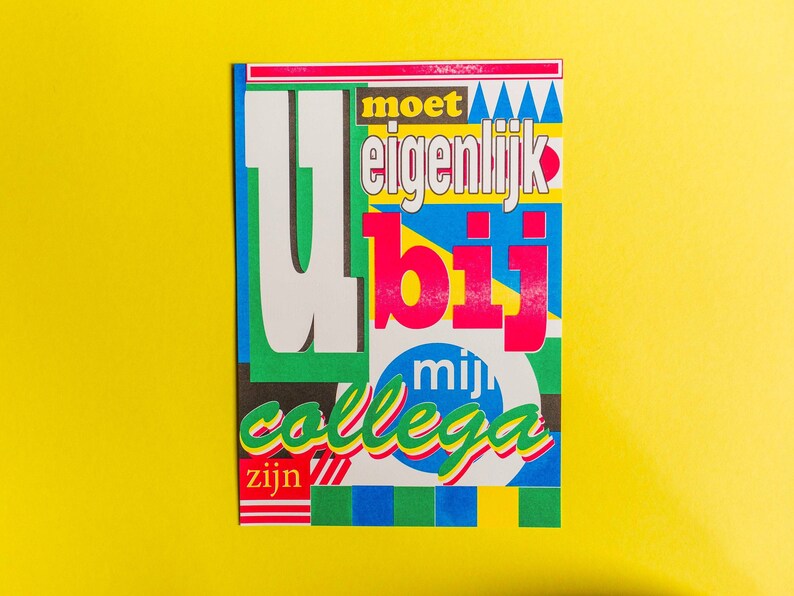 A4 - Risograph print of the quote quot; U moet eigenlijk bij mijn collega zijnquot;


The color magic of Riso prints.
Every print is slightly different because of this technique which makes every print unique. All the prints are designed by me and printed with my own risograph in my studio in the Netherlands.

Printed with soy ink
5 colors
Red, Yellow, Blue, Green, green
Recycled 250g.paper
19 X 29 cm

To protect the print I put it in a sleeve and send it to you.

This print I ship without TT, for prices with please contact me!
I ship to every corner of the world.
|||