Up to 50% Off Outlet Sale Charcoal Face Wash Highest Discount
home
Charcoal Face Wash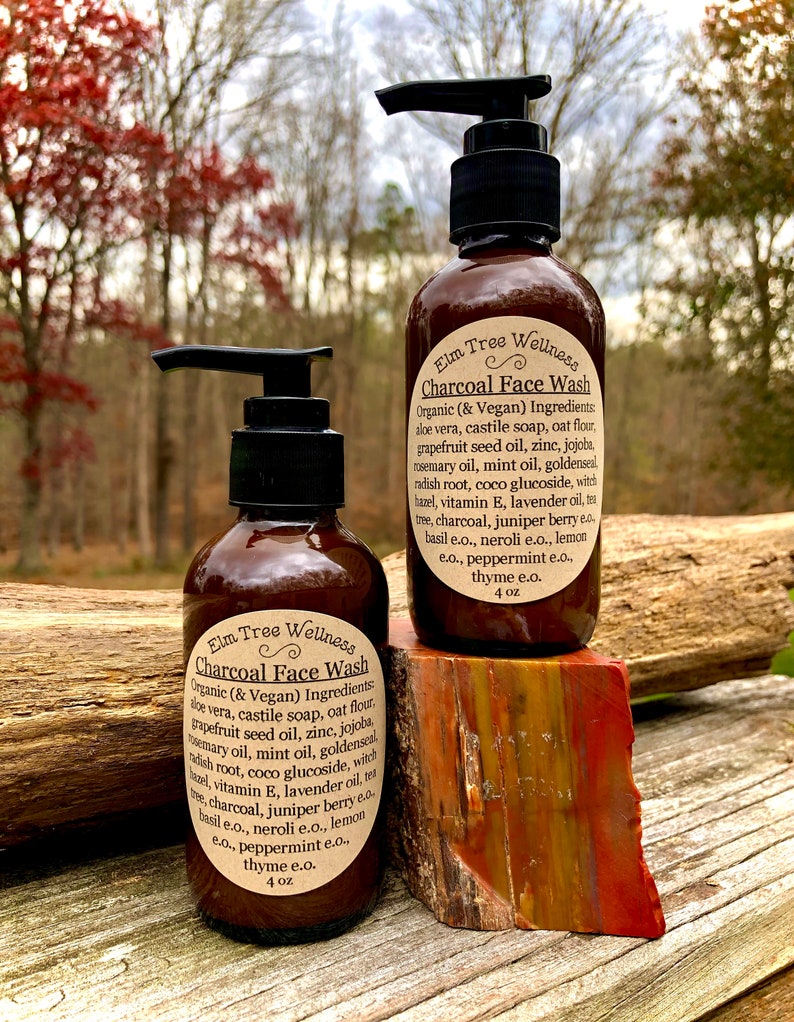 Charcoal Face Wash is a great deep cleanser for all skin types.
Made with top of the line organically grown ingredients and herbs harvested with love, aloe vera to moisturize and wipe out acne causing bacteria. Other ingredients include Goldenseal, Mint, Basil, Neroli and Thyme. Vitamin E oil balances the natural oils and oat flour gives a little texture but stays soft enough to offer a gentle scrub. Tons of vitamins and minerals for healing scars and promoting a natural glow.

For best results, use consistently for 6-8 weeks and observe how your skin changes! (Feel free to take before and after pics :) )

Made with 100% Organic and Vegan ingredients with no artificial ingredients, hidden fragrances, chemicals or preservatives - only greatness!! Handmade in small batches with love and integrity! For best results, use within 6 months of purchase date

Comes in glass bottle so you don't have to worry about this incredible product absorbing toxins from plastic!

Tired of putting unknown substances on your face and body or using products with ingredients you can't even pronounce?!? If your answer is yes, this face wash is perfect for you!

Organic ( Vegan) Ingredients: aloe vera, castile soap, oat flour, grapefruit seed oil, zinc, jojoba, rosemary oil, mint oil, goldenseal, radish root, coco glucoside, witch hazel, vitamin E oil, lavender oil, tea tree, activated charcoal, juniper berry essential oil, basil essential oil, neroli essential oil, lemon essential oil, peppermint essential oil, thyme essential oil

Thank you so much for your support!

Enjoy!! In-Joy!!!

In love and light from Elm Tree Wellness!



Disclaimer**
These statements have not been approved by the FDA. These products have been created from my deep love and appreciation for plants and herbs and my personal experience of healing my own skin through using these natural, organic products. Each product has been tested on many loved ones and goes through trial periods before being launched as an official product. It is best to test a small area of skin before normal application and discontinue use if any allergy or uncomfortableness occurs. Elm Tree Wellness is not responsible for any adverse effects thought to be caused from use of these products. By purchasing an item you are agreeing to these terms. Thank you and many blessings! Enjoy!
|||