Bargain Sale Discounts Dinnerware set (3 x 4 items) | teal Cheap Seller Online
home
Dinnerware set (3 x 4 items) | teal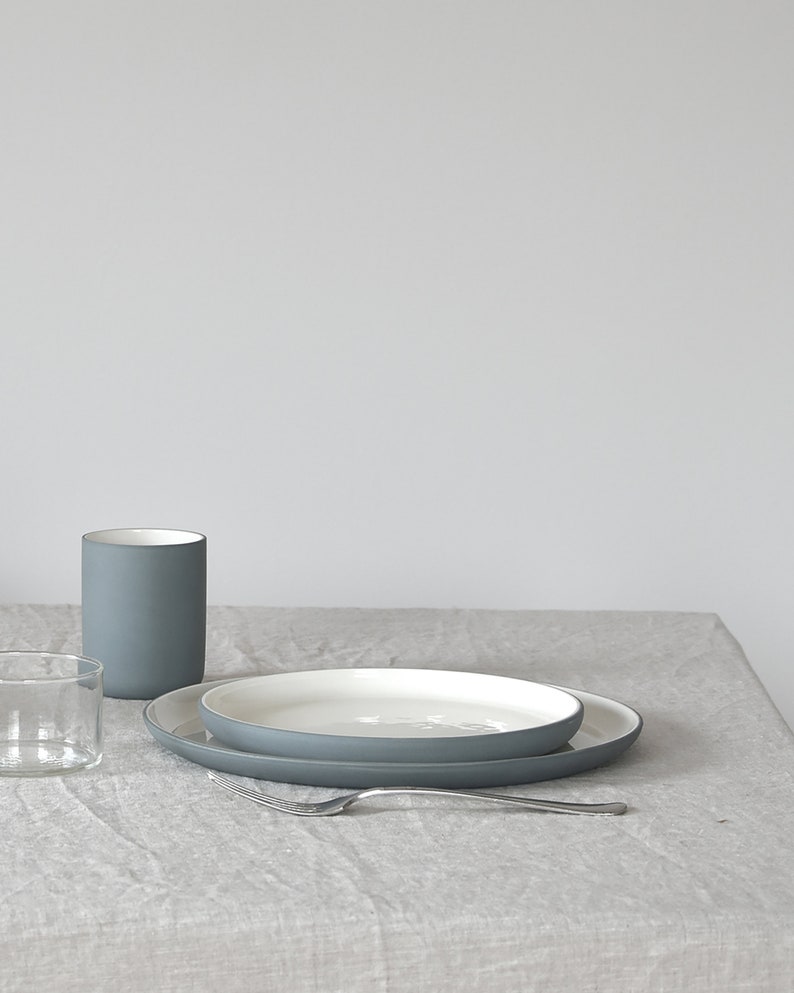 2
The dinner set includes 4 large plates (Ø 26 cm), 4 small plates (Ø 20 cm) and 4 bowls (Ø 16 cm).

Material: stoneware

Colour outer layer: teal
Colour inner layer: ivory white

Approx. dimensions:
Plate: Ø 20 cm, height: 1.8 cm
Plate: Ø 26 cm, height: 1.8 cm
Bowl Ø 16 cm, height: 4.5 cm

Dishwasher safe

…

All Archive Studio products are fired at a high temperature of 1,250 °C making the clay compact and the product durable and strong. As a result, all products are perfectly dishwasher and microwave safe. As all products are handmade and due to temperature differences in the oven, all products are slightly different in size and colour, making each piece unique.

The first collection of stoneware ceramics is unique for its double layer of clay that enables different finishes on the inside and outside of the product. The outer layer has a soft-sanded finish, preserving the original texture of the clay. The inside has an ivory white layer of glaze that perfectly protects the product.


It is possible to enlarge the set with a larger bowl (Ø 22 cm).
|||