Max 51% OFF Names of Jesus Christmas Gift Wrap - Christian Wrapping Paper Factory outlet
home
Names of Jesus Christmas Gift Wrap - Christian Wrapping Paper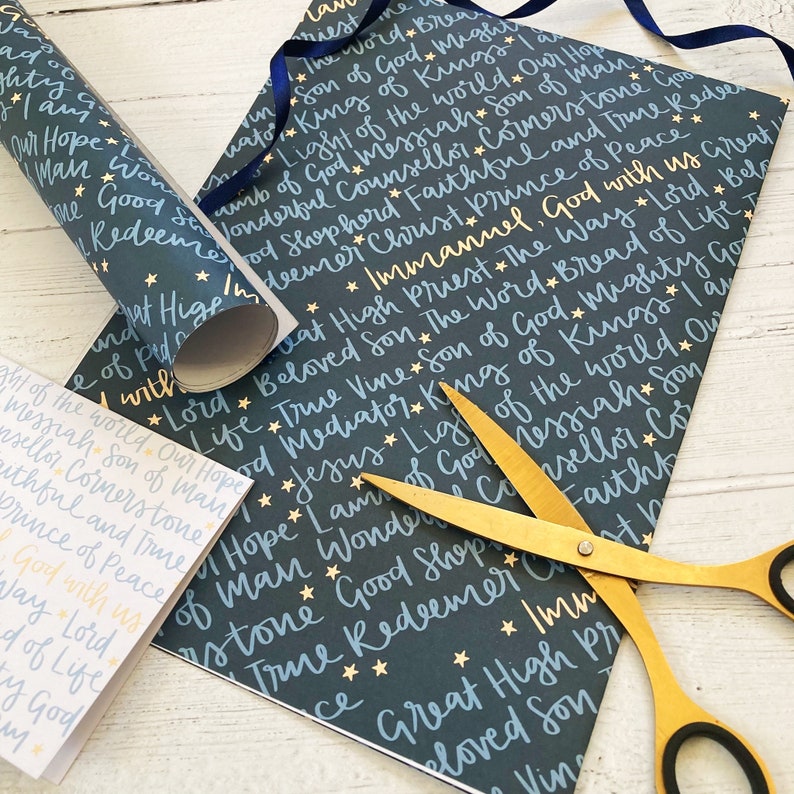 This gorgeous recyclable gift wrap has 26 of the names of Jesus that are found in the Bible on it. It is a lovely reminder that Jesus is the most wonderful gift.

All the names have been hand-lettered and are interspersed by hand drawn yellow stars in a pale shade of yellow. The colours have been chosen to resemble the night sky - as the star and the angels appearing to the shepherds at night are so integral to the Christmas story.

Each sheet of gift wrap is 420 x 594mm in size and the packs have 4, 8 or 12 sheets of gift wrap in them. It is printed on 90gsm uncoated paper so is a lovely thick wrapping paper without it being too thick, so you can still get a great fold.

This Christian gift wrap is a beautiful reminder of the true meaning of Christmas. Dispatch 1-2 working days. FREE UK SHIPPING.
|||