Compare Discount Vintage Yellow Duet Scale 1950s, Retro Decor 1950s, Made In Engl Max 54% OFF
home
Vintage Yellow Duet Scale 1950s, Retro Decor 1950s, Made In Engl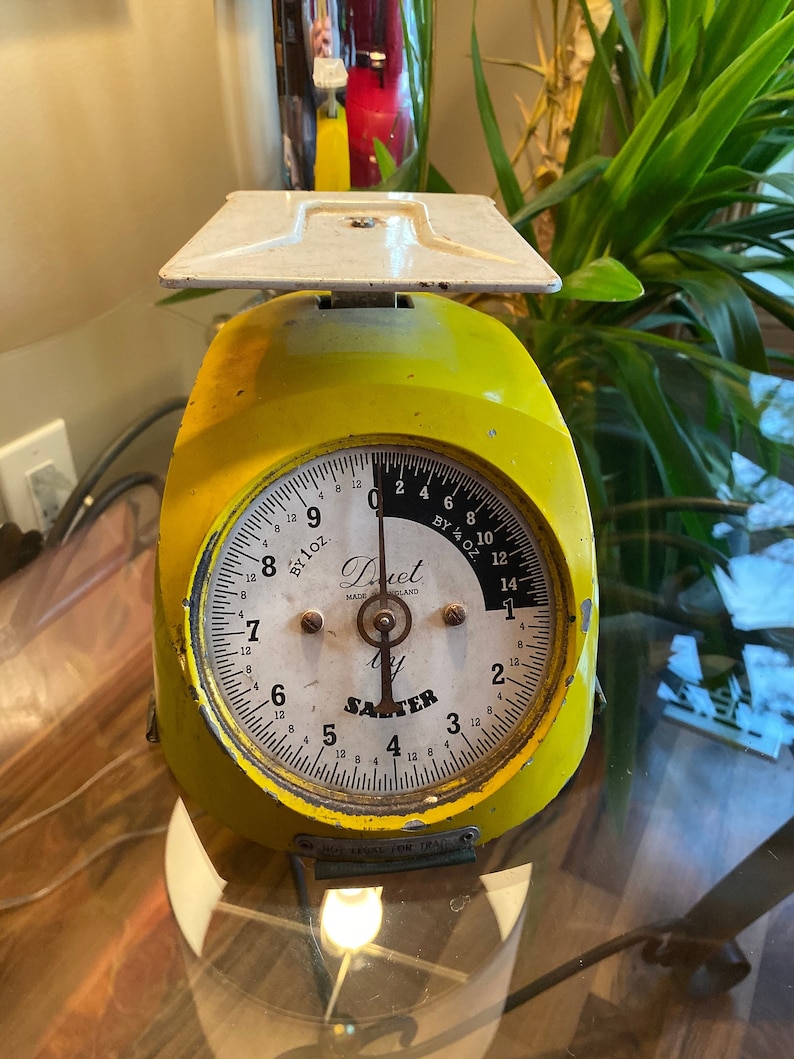 This is a super cool vintage Duet farmhouse scale from the 1950s.
It was made in England
It has a beautiful vibrant yellow color!
It does have a lot of vintage wear. It has numerous chips in the paint and some surface scratches. There is some rust on the white metal base.
The plastic dome that covers the scale face is missing. The bottom base is missing 3 of the 4 clasps so it has some old tape holding it.
Please see the photos.
It still works great!
All the vintage wear really adds to the charm of a well loved and used rustic retro piece!
This scale measures approximately 6.3" in height with a width of 6" and a depth of 8".
It would look awesome in your retro kitchen or craft room!
|||