Factory Outlet USA Online 1958 Alaskan and Hawaii Statehood - US Senate Statehood Vote - U Discount Outlet Clearance
home
1958 Alaskan and Hawaii Statehood - US Senate Statehood Vote - U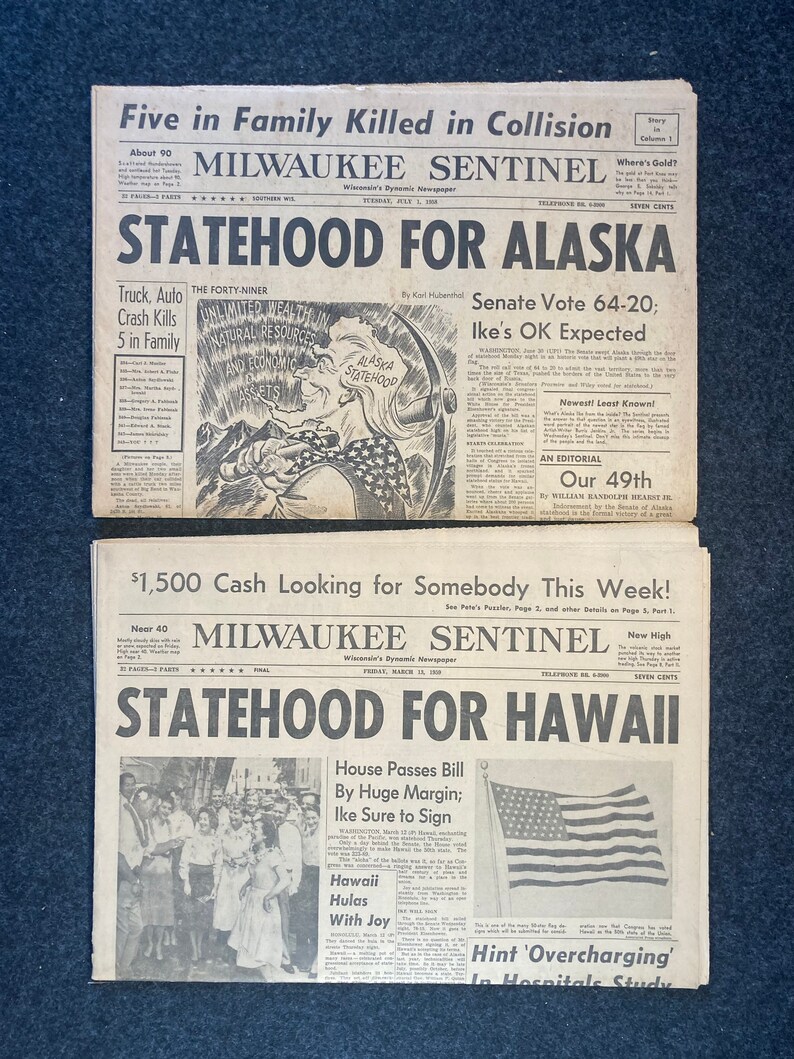 1958 Alaskan and Hawaii Statehood - US Senate Statehood Vote - US History - American History

Description: These 2 newspapers were printed on the days the US Senate Voted to instate Hawaii and Alaska as the 50th and 49th state. I love the detailed artwork and new flag ideas the papers discuss. We took the boring option and just added 2 stars.

Condition: Both papers are in excellent condition!
|||